Lowcountry AHEC has a 23 year history of working with health profession students in South Carolina.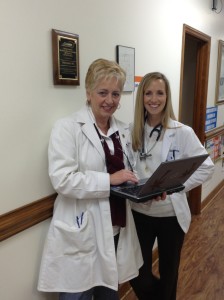 Since 1991, the student coordinators have been dedicated to providing quality learning experiences for our students. It is our goal to encourage the health professions students to return to rural and/or medically underserved communities to practice once they have graduated.
What can Lowcountry AHEC do for you?
We can……
Identify and secure clinical rotation sites
Arrange housing (limited)
Provide community based project support
Technology support
For out of state, non-MUSC students and non-SCCP students, please contact LCAHEC Health Profession student coordinators at least 3 months in advance.
Contacts
Emily Warren, LMSW
Health Professions Student Coordinator
Phone: (843) 782-5052, ext. 105
Fax: (843) 782-5053
warrene@lcahec.com
Kim Stephens, M.S.Ed.
Health Professions Student Coordinator
Phone: (843) 782-5052, ext. 106
Fax: (843) 782-5053