Welcome to Lowcountry AHEC Continuing Education!
The goal of the Continuing Education (CE) Program at Lowcountry AHEC is to improve health outcomes and quality of life for South Carolinians through the provision of accessible, high quality, evidence-based continuing education.
Annually, Lowcountry AHEC provides more than 100 live continuing education programs delivered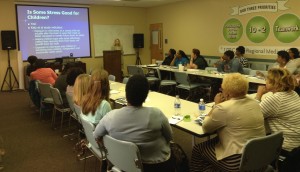 throughout its twelve county service area. These programs are designed to meet the education and training needs of the region's health care workforce. Lowcountry AHEC programs assist health practitioners in expanding their knowledge, increasing their competency, and in maintaining professional licensure and certification.
In addition to our live programs, we offer online Continuing Education programs via AHEC U (AHEC University). We also offer live programs by videoconference through the SC AHEC SCHOOLS programs. For more information on those programs, please visit that page of our website.
Lowcountry AHEC is committed to providing a comprehensive selection of continuing education offerings for health care providers in our 12-county region. We hope you will find an offering on our calendar that meets your professional needs. If you have a request for a certain topic or type of program, please let us know.
Do you have a question? Need more information? Please contact Kelly Wynn, Continuing Education Program Assistant at (843) 782-5052 and she will assist you.
Lowcountry AHEC Continuing Education Program Contacts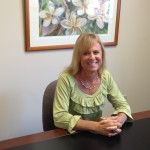 Diana Caron, RN, BHS, M.Ed.
Continuing Education Coordinator
Phone: (843) 782-5052, ext.109
Cell: (843) 442-0858
Fax: (843) 782-5053
carond@lcahec.com
Deborah (Deb) Pressley, MBA                                                         Continuing Education Coordinator
Phone: (843) 782-5052, ext.107
Cell: (419) 559-7698
Fax: (843) 782 5053
Kelly Wynn
Continuing Education Program Assistant
Phone: (843) 782-5052 ext. 108 
Fax: (843) 782-5053

Tracey Wilson
Administrative and Data Management Assistant
Phone: (843) 782-5052, ext.100 Fax: (843) 782-5053